Engaging in regular physical activity is one of the most important things people of all ages can do to improve their health.
The Iowa Falls Parks and Recreation Department has been a staple in the Scenic City for decades, and residents continue to take advantage of the programs that are offered.
Like many Parks and Rec programs, the Iowa Falls department remains committed to offering opportunities that fit the needs of the community.
Karlie Niedert has been in her position as Parks and Rec supervisor for almost one year. The Independence native said one of her top goals is to encourage members of the community — adults and kids — to be physically active.
Niedert is instrumental in planning and organizing the types of programs the department offers.
"Our Parks and Rec has the side of it where we do lawn care and park care. But there's the other side, which is more focused on getting people involved with activities. That's geared toward adults and kids," Niedert said. "A lot of people probably don't realize all of the activities that we do plan to keep people active. We try to have something for everyone. Maybe someone doesn't like volleyball, but they love to play basketball. We want to take care of the needs of everyone."
The City of Iowa Falls' Recreation Department is budgeted to spend approximately $82,000 during the 2022-23 fiscal year. That total includes employee salaries.
Some of the most popular adult programming includes co-rec volleyball and 5-on-5 basketball. There are also more unique events that adults can engage in with their kids.
In November, the Parks and Rec department offers a turkey shoot free throw shooting contest. Teams consist of a parent and a child from the same family. The winning teams receive a free turkey for their efforts.
Youth programming by the department includes flag football for 3rd, 4th and 5th graders, a flag football instructional for second grade boys/girls, and youth volleyball for 3rd/4th and 5th/6th grade groups.
Even the little ones are given a chance to participate, as Little Dunker Basketball (1st and 2nd grade girls/boys) offers a focus on basketball fundamentals and skill development.
"All of that is winter-based stuff, but there's so much more available," Niedert said. "In the summer, we have T-ball, blast ball, softball and baseball. I feel like our participation numbers are up since the start of COVID, which is a good sign. More parents want their kids to be active."
The Little Dunkers program has at least 30 kids signed up for both girls and boys.
While the action can get competitive, Niedert said many just want to play for fun.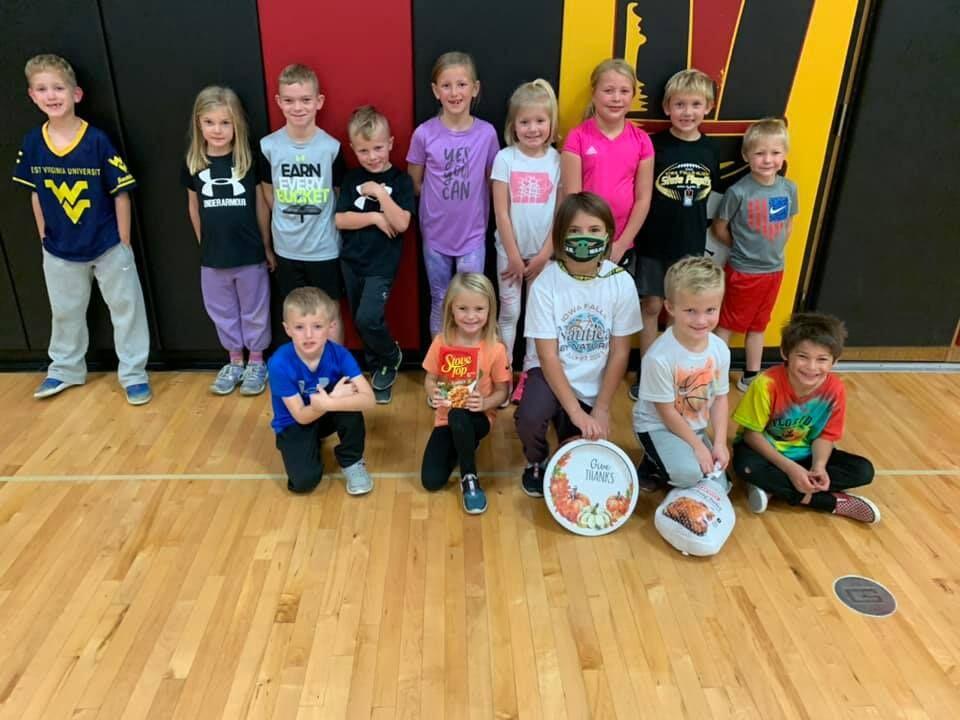 McKenzie Burton said she and her family members all play in the city's co-rec volleyball league, which is offered on Sunday evenings. She has been active in the Parks and Rec volleyball league since she was 18.
"My senior year of high school I didn't go out for high school volleyball, but I started playing in a women's league and a high-performance league," Burton said. "I really enjoyed it, so I continued to do it. Now I have my mom, dad, brothers and sister playing with me."
Burton said most of the six registered co-rec volleyball teams have six members, but one has seven. She said it does get competitive, but there are a lot of laughs.
"All of my family members were big into sports, and we are all out of high school. This was a way to stay connected to playing something we love to do," Burton said. "The key is to have fun with it. There's a lot of competitive people, but we can all make fun of each other too."
There are some registered volleyball players from out of town, which allows participants to meet others. Burton said she has become friends with some participants from the Hubbard area.
"We don't get a big trophy for winning the volleyball league. You have to do it because you like to play," Burton said. "I don't like lifting weights, so I do it to stay active."
Niedert said the public's participation also helps them for the leagues that require some form of officiating. In the summer, many parents volunteer to help in that regard if they have daughters or sons who are participating. In other instances such as co-rec volleyball, the participants call their own games/lines.
Gregg Winters, a physical education teacher and coach in the Iowa Falls School District, has participated in Parks and Rec leagues while also helping coach the activities that his children participate in.
Winters said keeping kids engaged in those activities can help them as they age and transition to the junior high and high school levels.
"We call ourselves 'coaches' but what we are really doing is making sure the kids have as much fun as possible. I've seen a few programs at our junior high level only have seven or eight kids out for a sport," Winters said. "It's much better when there's between 25 and 30 kids out for a sport. What I love about the Parks and Rec leagues is that it teaches our youth how to have fun in sports. For adults, there's competition, but the core of it is still the same as the kids, which is enjoyment."
Niedert added that equipment purchases have to be made in order to offer some of the programming, so registration numbers become important. A lot of that money goes back into the programming that is offered.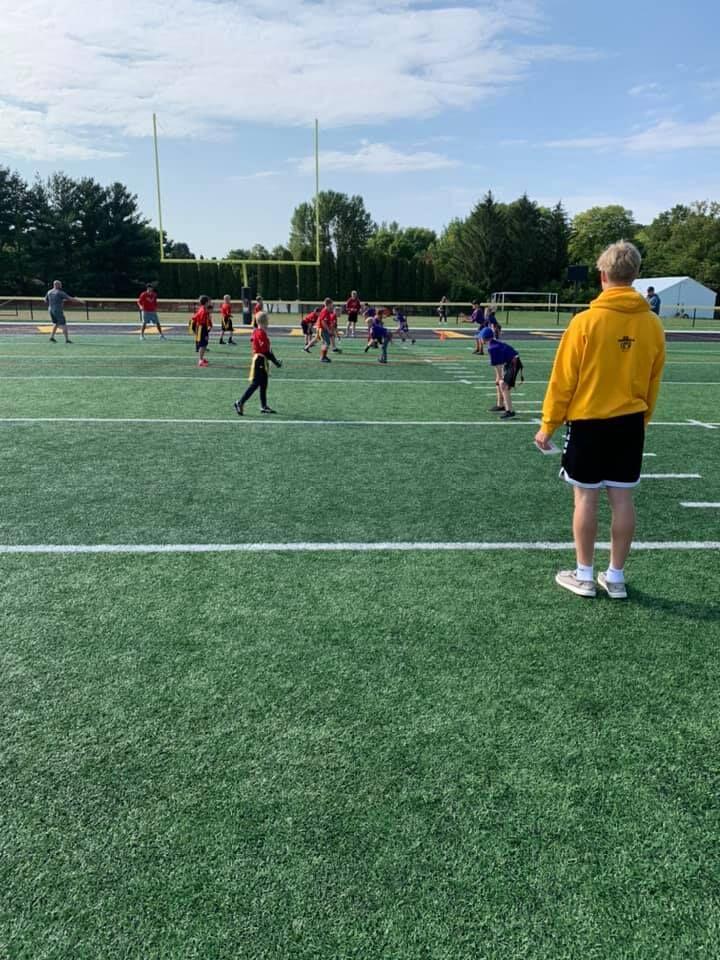 "We have to buy supplies every year, so the better the participation is, that helps us," Niedert said.
In the near future, the Iowa Falls Parks and Rec supervisor said she would like to create and send out a survey to participants and parents asking for input on the kinds of programs they would like to see offered.
She added that parents are happy to see an increased presence on social media. Niedert frequently posts photo galleries from some of the events that the department offers. Those are published on the City of Iowa Falls' Facebook page.
"I like to use it for multiple reasons. One, it lets people know what we are doing, and two, it may serve as a recruiting tool. Maybe a parent sees how fun the kids are having, and they decided to register their kids the next year," Niedert said.
Pickle ball is another sport that's been gaining in popularity. With the addition of pickle ball courts at Assembly Park, Niedert said she could envision creating a league for that in the future.
"I love to start new programs," she said. "There's one I've been considering that I don't want to announce yet. I got the idea when I did an internship with the Ankeny Parks and Rec Department, so there could be some new offerings coming up."