Everyone around the world is infatuated with Korean beauty brands and the revolutionary skincare products it bears. Korean skincare products are a priceless legacy and comprise a variety of compositions, from innovative and luxurious to basic and natural ingredients. Apart from that, the range of Korean beauty and skincare products, which address every skin concern, is enormous.
The popularity of Korean beauty brands across the world — specifically in India — is evident. Indians are obsessed with Korean trends in fashion and beauty, and they follow them religiously. This has expanded the reach of these brands in India, and many Korean products that are loved globally are now available here. 
Are Korean beauty brands really effective?
K-beauty products are appreciated for their effective formulations and effect on the skin. These brands have put forward some revolutionary products, from sheet masks to serums and eye creams. The products are strictly tested for quality assurance and effectiveness.
However, the efficacy of all these products also depends on whether it is suitable for your skin type and the skin concern you want to address. Other than looking for brand reputation, check whether the ingredients in the product are suitable for your skin type. You also need to have a good skincare routine and follow it religiously to see results.
If you want to try out different Korean products and are confused about which skincare or beauty products you should invest in, here is a guide with the best Korean brands and products available in India. 
Here are some of the best Korean beauty and skincare brands you can try
Founded in 2000, Innisfree is a renowned K-beauty brand. It is famous for its affordable range of products and diverse ingredients that are mostly sourced from Jeju Island, South Korea.
One of the best Innisfree products available in India is Innisfree Unisex SPF50 Intensive Anti Pollution Sunscreen. It is made of an anti-pollution formula and comes with SPF50, which gives good sun protection when you are outdoors. It also aids in reducing fine lines and wrinkles and leaves a soft matte finish. The product is suitable for people looking for an oil-control sunscreen.
Image: Courtesy Myntra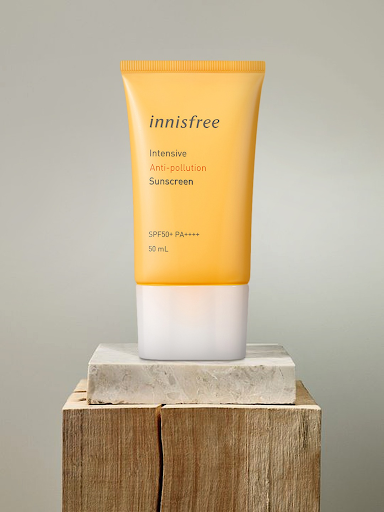 The Face Shop was established in 2003. It is a Korean skincare and beauty brand that has been formulating commendable skincare, body, bath and make-up products for women and men. This brand is known for its commitment to high-quality natural ingredients and reasonably priced products.
Among their best products in India is The Face Shop Rice Water Cleansing Foam, which is made from rice water and Moringa oil. Its ingredients help in moisturising, detoxifying and brightening the skin.
Image: Courtesy Amazon
Etude House has never ceased to amaze people with its unique set of products since its launch in Korea in 1985. 
The first brand to bring specialised makeup into Korea, Etude House, is renowned for its affordable price and playful, fun yet elegant products and packaging.
Etude House Dear Darling Lip Tint is a favourite among most Indians and does an amazing job of providing pigmented, plump to your lips. It is a water gel tint that gives a matte finish and is available in several shades to cater to your likings. It is available on many Indian websites.
Image: Courtesy Amazon
Tony Moly is among the most loved K-beauty brands around the world and has gained immense popularity among Indians recently. Incepted in the year 2006 in Seoul, the brand makes cruelty-free products using natural and organic ingredients. These come in quirky and jolly packaging that is aesthetically pleasing as well. 
Tony Moly Green Tea Watery Skin is a must-have product in your skincare range. It belongs to the  Chok Chok collection of Tony Moly and is made from the world's first naturally fermented green tea called ChungTaeJeon. 
Fermented with sunlight for over 365 days, green tea gives intense and long-lasting hydration and moisture to the skin.
Image: Courtesy Amazon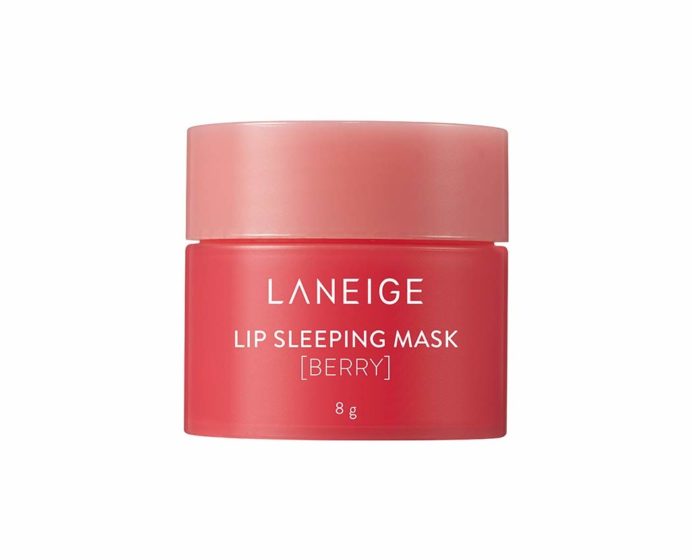 Laneige, launched by Amore Pacific in 1994, is a luxurious functional beauty brand from South Korea that you can also find in India. The brand is known for its distinct Korean skincare products based on water science complexes that are focused on hydrating and nourishing the skin.
Laneige Lip Sleeping Mask is a great lip care product, which helps in getting rid of dead skin cells and leaves your lip smooth and elastic for a long time. This overnight mask is available in berry, grapefruit, apple lime and vanilla scents.
Image: Courtesy Amazon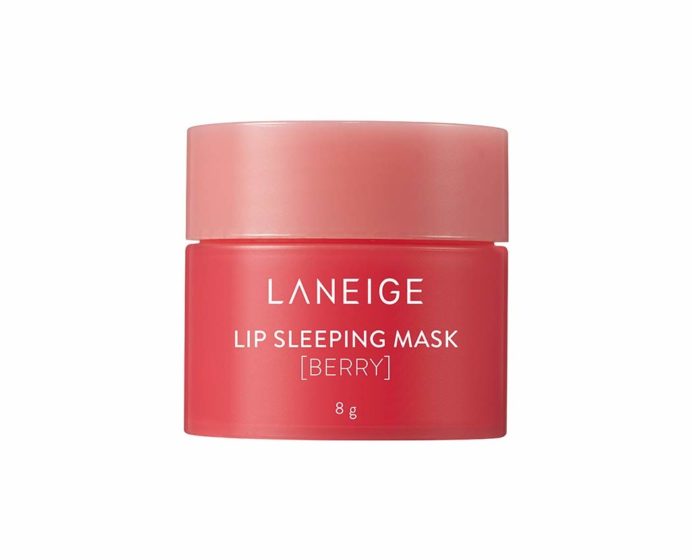 Founded in 2006, SNP, short for Shining Nature Purity, has introduced total skin solutions that are crafted specially by several K-beauty experts. Using scientifically proven and safe ingredients for each skin type and concern, SNP's prime focus is to promote healthy and clean skin and make affordable products.
The Ice Bear Hyaluronic Face Mask from SNP is an amazing product that brightens areas around your eyes and mouth, restores firmness and promotes elasticity of the skin. The sheet mask also has a deep moisturising effect that is vital for healthy skin.
Image: Courtesy Myntra
Dear Klairs, founded in 2010, is a cruelty-free, vegan, and eco-friendly skincare and beauty brand that uses no harsh ingredients to formulate safe, clean and effective products for its customers.
Klairs Stabilized Freshly Juiced Vitamin C Drop made of irritant-free and safe natural ingredients is a great product that rejuvenates your skin with the goodness of vitamin C.
Image: Courtesy Amazon
Launched in 2013, Cosrx has established a strong reputation globally for its elegant products. This brand uses scientifically verified ingredients and has a minimal approach towards packaging. Believing in the simplicity and transparency of its products, Cosrx has been delivering amazing results to its customers worldwide.
Cosrx Pimple Patch is now available in India, and it helps to get rid of stubborn pimples. This hydrating patch helps in treating and controlling pimples and acne through its effective ingredients that are suitable for all skin types.
Image: Courtesy Amazon
Elizavecca is a popular Korean brand that stands out for its unique formulations of special ingredients that are ideal for your glowing skin. Established in the year 20011, the brand offers their products in attractive packages, giving people more reasons to buy them.
Milky Piggy Elastic Pore Cleansing Foam from Elizavecca comprises charcoal and helps in cleansing and moisturising the skin in minutes with minimal effort. The mask functions as a makeup remover and pore cleanser while leaving the skin bright and fresh.
Image: Courtesy Amazon
This Korean skincare and beauty brand is well-known for its clean products. Not just that, I'M From owes its popularity to its transparent way of listing all ingredients along with their sources to ensure consumers that the products are of optimum quality.
I'M From Ginseng Essence Anti-Aging Face Serum is a luxurious face serum that comes with a ginseng essence and anti-ageing properties that refreshes and moisturises the skin. It helps in sustaining younger-looking skin forever.
Image: Courtesy Amazon
Heimish is one of the best-selling Korean brands that brings forth simple yet effective products that are paraben-free, cruelty-free and comprise high-quality ingredients. These products will leave your skin glowing and lively.
All Clean Balm by Hemish is based on a white flower complex that aims to improve skin tone, yielding a healthy look. It also has shea butter, coconut extract and citrus herb oil that moisturises and softens the skin and has a soothing effect. Additionally, the product helps in gently removing your makeup.
Image: Courtesy Amazon
Missha is an admirable K-beauty brand that has been creating efficient functional products with potent ingredients since the year 2000. Using the especially advanced custom absorption technology, this brand ensures delivery of each ingredient of its products for optimum results.
One of the most appreciable products from Missha is M Perfect Cover Fresh Skin Hydrating B.B Cream with Spf42/Pa+++. A special ingredient in this product is Hyaluronic Acid and ceramide, which promotes moisturisation and skin elasticity. The product is also laden with the benefits of chamomile and rosemary extracts that aid in skin healing. This product gives your skin a flawless, even and smooth look, as well as hydrates it for long-lasting perfection.
Image: Courtesy Amazon
Frequently asked questions
Why are Korean skincare brands so popular?
Korean skincare is all about healthy and glowing skin, and skincare brands here aim to help you get these results with the use of their products. They prioritise skin over makeup and use natural, unique and effective ingredients and innovative techniques to create revolutionary products. These brands are famous for their distinct and outstanding results.
What's common in the topmost Korean skincare brands/products?
The top Korean skincare brands use clean, safe, cruelty-free, vegan and scientifically proven ingredients that are very mild yet leave long-lasting effects on the skin. These brands are completely worth the money. 
Are Korean skincare brands better than Indian brands?
Both Korean and Indian skincare brands excel in their own ways. 
Korean skincare brands are known for the usage of high-quality and unique ingredients that are sourced from reliable and organic sources. On the other hand, Indian skincare brands also use natural skincare ingredients to deliver power-packed results. 
Thus, it is best to test both and determine which skincare brands are best suited for your skin.
What Korean brands help in getting glass skin?
Most of the Korean brands make products that yield the famed glass skin. However, brands like Laniege, Sulwhasoo, Mediheal, Soko Glam and Banila co., exclusively focus on glass skin products.
Are Korean skincare brands vegan?
Not all Korean skincare brands are vegan. Some of the top brands, like Dear Klairs, TonyMoly, and Sweet Chef, make vegan-friendly products.
Hero image: Courtesy Elena Druzhinina/Pexels; Featured image: Courtesy Cosrx